CILT is a 3-year leadership-development program for Explorer girls and boys. Campers will learn everything (EVERYTHING!) about being on staff at Cedarbrook Camp of Ohio—from how to lead a songfest, to how to lead a camper to Christ, from how to write a campfire message to how to orchestrate a campfire cookout, from what happens during mealtimes to what games to play when your cabin group is stuck indoors from the rain.
When we say that our CILTs learn EVERYTHING, we mean it. We know that parents are trusting the Cedarbrook staff with their children—with their safety, with their questions, with their need to have fun, and with their need for the Lord. And we do our best to prepare our CILTs for those leadership positions, so that, when the time comes, they can impact another camper's life the way their lives were impacted in their years as a camper at Cedarbrook.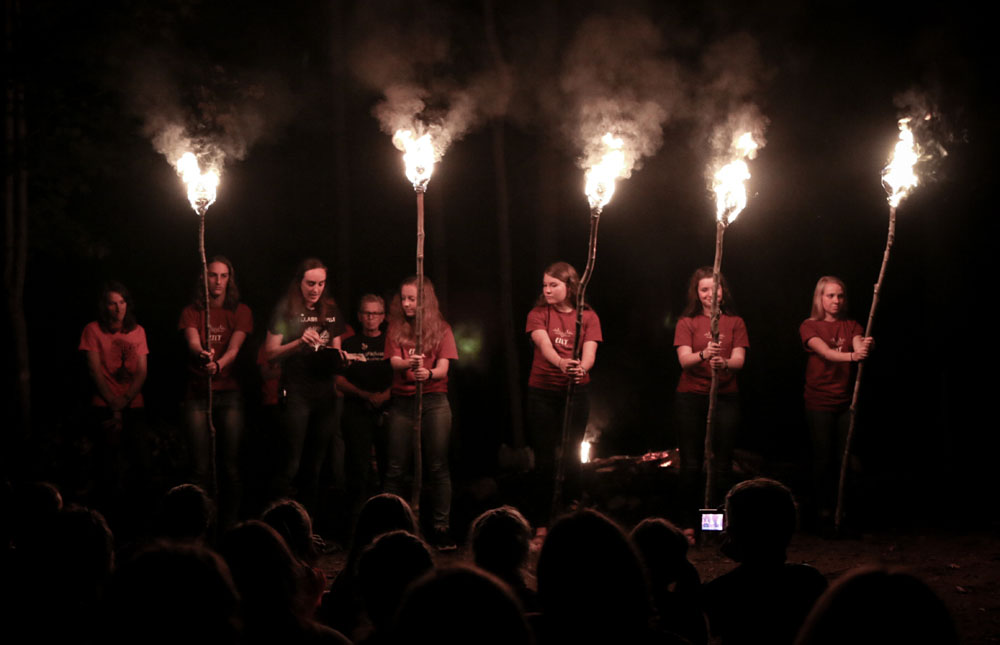 Requirements and Instructions
Applicants must be at least 15 years old and have completed the 9th grade. Additional requirements: a vital Christian testimony. Class size is limited.
Applicants need to be able to attend two weeks of camp each of the three (possibly more) years. During their third year, they will also be required to attend staff training.
The CILT application deadline is June 15.
Special Note:
All CILT 1 Girls will be taking Outpost during Week 2.
Outpost for CILT Boys is not available every year.
 
Girls
Boys
CILT 1
Weeks 2 & 3
Weeks 3 & 4
CILT 2
Weeks 1 & 2
Weeks 3 & 4
CILT 2+
Pre-Camp &
Weeks 1 & 2
Pre-Camp &
Weeks 3 & 4
Special note for new CILTs
Cedarbrook Camp of Ohio is using an on-line registration system, so when you are registering for summer camp and click on CILT 1, that should lead you through the CILT application process (ie, there's no separate application anymore; it should all be done through the UltraCamp registration process).
If you have questions regarding the registration program or the CILT application process, please contact the Registrar.
If you have questions regarding the CILT program and requirements, please contact Elizabeth Wilsey, at ccoregistrar@gmail.com.
Didn't find what you were looking for on our website?
Have more questions?
Don't hesitate to contact one of our camp enthusiasts.